Sinbad is a great visitor, he is not ready for adoption.
Sinbad is not ready for adoption because he is learning proper dog manners.
All BCAR dogs are placed as indoor family pets. No electric fences, please.
Please call BCAR for an appointment (706-268-1346) to visit the dogs, or visit our website to learn more about our rescue at www.bigcanoeanimalrescue.org and click on WANT TO ADOPT?
or go directly to the adoption form below.
http://www.bigcanoeanimalrescue.org/f…/secure/adoption-form/
Duane is new to BCAR. He is not ready for adoption
Duane is working on his manners and getting his vetting up to date.
All BCAR dogs are placed as indoor family pets. No electric fences, please.
Please call BCAR for an appointment (706-268-1346) to visit the dogs, or visit our website to learn more about our rescue at www.bigcanoeanimalrescue.org and click on WANT TO ADOPT?
or go directly to the adoption form below.
http://www.bigcanoeanimalrescue.org/f…/secure/adoption-form/
Heyou is a 9 month old Lab mix
Needs to be vetted and soon ready for adoption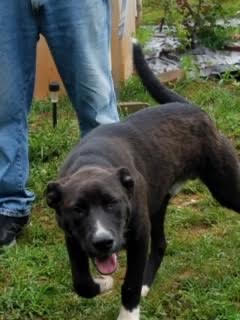 Meet Chip and Monte
Chip and Monte are 8 month old boys arriving soon to BCAR